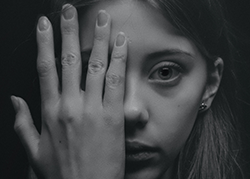 Long Course Description
Course Number
OSS-MIR-MDR
Price (Shown in U.S. Dollars)
15.00
Overview
This is an OSS Academy® Mentally Ill Response online training course offered for Peace Officers, Jailers, and Telecommunicators.
Police officers frequently encounter people with mental illness. Approximately five percent of U.S. residents have a serious mental illness,and ten to fifteen percent of jailed people have severe mental illness. An estimated seven percent of police contacts in jurisdictions with 100,000 or more people involve the mentally ill.
A three-city study found that ninety-two percent of patrol officers had at least one encounter with a mentally ill person in crisis in the previous month, and officers averaged six such encounters per month. The Lincoln (Nebraska) Police Department found that it handled over 1,500 mental health investigation cases in 2002, and that it spent more time on these cases than on injury traffic accidents, burglaries, or felony assaults. The New York City Police Department responds to about 150,000 emotionally disturbed persons calls per year.
Mentally ill response calls can be a tedious and potentially dangerous process.  Many factors are taken into consideration when approaching these individuals. This course details the verbal, environmental, and behavioral cues that should be considered when responding to calls for service.
Please note, the entire course final exam(s), and course evaluation(s) must be completed in order to receive one (1) hour of course credit.
Note, this particular storefront listing is not the TCOLE accredited course. To purchase the TCOLE accredited Mentally Ill Response course, click here.
Objective
OSS Academy® courses are recognized by more Peace Officer Standards and Training boards and correctional associations than any other online training provider.
Our courses are designed by Subject Matter Experts who are nationally recognized and licensed instructors. Many of our experts testify in law enforcement, corrections, and security related defense cases throughout the U.S.
Our curriculum meets or exceeds state course objective requirements.
For more information, visit OSS - Law Enforcement Advisors® or OSS Academy® online or simply contact the OSS Academy® Training Coordinator by phone at 281-288-9190 (Ext. 205) or online at Contact OSS Academy®.
Additional Information
For your convenience, OSS Academy® provides our entire E-Learning Training Courses Listing.
Should you have any questions, simply contact the OSS Academy® Training Coordinator by phone at 281-288-9190 (Ext. 205) or online at Contact OSS Academy®.
Course Hours
1.00
Send Message to listing owner