Build-A-Course
Present Your Course Online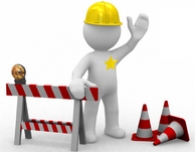 Do you have instructor-led course material you would like to put online? Or, you don't see a course to support your agency needs offered by OSS Academy®. We can help you get it done!
OSS Academy® can take your existing course material, and quickly present it online through our website.
If you do not have course material or it is outdated, our subject matter experts and instructors will do the research for you, insert any additional state requirements, and present a draft course for your approval. When you are pleased with the results, our courseware designers will take it from there, finalize the process, and post the results for only the specific students that you designate.
You will find our cost of production to be far less than what it takes to even prepare and present a 1-hour course to 30 officers.
Supporting Your Team's Learning Process
Supporting your courses is a learning management system [LMS] that helps plan, implement, and assess the learning process. Our LMS provides instructors with an easy to apply way to create and deliver content, monitor student progress, assess student performance, facilitate quick updates, report results, and even issue completion certificates.
To Get Started
To learn more about OSS Academy and what we can do to advance your education or meet your agency needs with high impact, cost effective online or instructor led training, contact a course development specialist or our Training Coordinator at 281-288-9190 ext. 205.