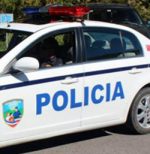 Long Course Description
Course Number
OSS-SFLE-NW-PKG
Price (Shown in U.S. Dollars)
50.00
Overview
This is an OSS Academy® Spanish for Law Enforcement online training course offered for Peace Officers, Jailers, and Telecommunicators.
This course is primarily designed to provide you with a working language capability to understand the meaning of Spanish words or phrases that could signal a threat, and to respond verbally in situations where one or more subjects need to be controlled for the safety of officers, the subjects, and would-be bystanders. After completion of this course you should be able to identify and define those spoken Spanish words and phrases contained in the Jump-Start Unit that may signal an attempt to harm you or others. In addition, you will receive instruction on speaking the Spanish words and phrases in the Jump-Start Unit that can be used to control an offender perceived to be a danger to you or others. Use of the course materials or other similar materials will enable you to find and use key Spanish phrases or words that can inform a person about circumstances or issues you experienced during the course of duty.
Please note, the entire course, final exam(s), and course evaluation(s) must be completed in order to receive twenty-eight (28) hours of course credit.
Note, this particular storefront listing is not the TCOLE accredited course. To purchase the TCOLE accredited Spanish for Law Enforcement #2110 course, click here.
No special software is needed to (download or install) to take OSS Academy® courses.
Objective
OSS Academy® courses are recognized by more Peace Officer Standards and Training boards and correctional associations than any other online training provider.
Our courses are designed by Subject Matter Experts who are nationally recognized and licensed instructors. Many of our experts testify in law enforcement, corrections, and security related defense cases throughout the U.S.
Our curriculum meets or exceeds state course objective requirements.
For more information, visit OSS - Law Enforcement Advisors® or OSS Academy® online or simply contact the OSS Academy® Training Coordinator by phone at 281-288-9190 (Ext. 205) or online at Contact OSS Academy®.
Additional Information
For your convenience, OSS Academy® provides our entire E-Learning Training Courses Listing.
Should you have any questions, simply contact the OSS Academy® Training Coordinator by phone at 281-288-9190 (Ext. 205) or online at Contact OSS Academy®.
Send Message to listing owner