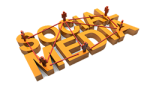 Long Course Description
Course Number
OSS-SMLE-ER
Price (Shown in U.S. Dollars)
15.00
Overview
This is an OSS Academy® Social Media for Law Enforcement online training course offered for Peace Officers, Jailers, and Telecommunicators.
Social media inundates every aspect of our lives these days. With the development of websites such as facebook, Twitter, Wikipedia, and Reddit there has been a dramatic shift in the way information is disseminated and shared with the masses. There remains much debate as to the validity of this shared information and its sources, but there is little debate that more and more people are choosing to share personal intimate information about their lives with the rest of the world. Such a sharp adjustment in the public's willingness to share these private details offers up many additional investigative tools. At the same time, there is an alarming trend of enforcement officers using social networking to their personal and agency's detriment. This is particularly alarming when we find officers loosing their jobs, and even going to jail for their actions.
This course provides details on some of the most popular social media sites, and your freedom of speech rights. It offers specific warnings on ways to protect yourself, and provides guidance with respect to policy development on this critical issue.
Please note, the entire course final exam(s), and course evaluation(s) must be completed in order to receive one (1) hour of course credit.
Note, this particular storefront listing is not the TCOLE accredited course. To purchase the TCOLE accredited Social Media for Law Enforcement course, click here.
Objective
OSS Academy® courses are recognized by more Peace Officer Standards and Training boards and correctional associations than any other online training provider.
Our courses are designed by Subject Matter Experts who are nationally recognized and licensed instructors. Many of our experts testify in law enforcement, corrections, and security related defense cases throughout the U.S.
Our curriculum meets or exceeds state course objective requirements.
For more information, visit OSS - Law Enforcement Advisors® or OSS Academy® online or simply contact the OSS Academy® Training Coordinator by phone at 281-288-9190 (Ext. 205) or online at Contact OSS Academy.
Additional Information
For your convenience, OSS Academy® provides our entire E-Learning Training Courses Listing.
Should you have any questions, simply contact the OSS Academy® Training Coordinator by phone at 281-288-9190 (Ext. 205) or online at Contact OSS Academy®.
Send Message to listing owner