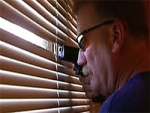 Long Course Description
Course Number
OSS-HBS-PO
Price (Shown in U.S. Dollars)
15.00
Overview
This is an OSS Academy® Hostage & Barricaded Suspects online training course offered for Peace Officers, Jailers, and Telecommunicators.
When the actions of a violent or disturbed individual result in a crisis situation, law enforcement personnel are often forced to react in a high-risk environment where the subject may be barricaded, has taken hostages, or is threatening suicide. Officers won't usually know what's inside the barricaded area if there are firearms or explosives indicated, or the condition of the individuals involved. Given these challenges, first responders must be able to quickly assess the situation, contain the problem, secure the area, evaluate the threat to hostages or bystanders, call in specialized units as necessary, and be ready to react at any time during the response - a situation that could last for hours. Additionally, negotiators must engage the barricaded individual with the advantage of real-time information. This course provides officers and supervisors with basic response procedures and tactics for such challenging events.
Please note, the entire course (including any applicable course parts), final exam(s), and course evaluation(s) must be completed in order to receive one (1) hour of course credit.
Note, this particular storefront listing is not the TCOLE accredited course. To purchase the TCOLE accredited Hostage & Barricaded Suspects course, click here.
Objective
OSS Academy® courses are recognized by more Peace Officer Standards and Training boards and correctional associations than any other online training provider.
Our courses are designed by Subject Matter Experts who are nationally recognized and licensed instructors. Many of our experts testify in law enforcement, corrections, and security related defense cases throughout the U.S.
Our curriculum meets or exceeds state course objective requirements.
For more information, visit OSS - Law Enforcement Advisors® or OSS Academy® online or simply contact the OSS Academy® Training Coordinator by phone at 281-288-9190 (Ext. 205) or online at Contact OSS Academy.
Additional Information
For your convenience, OSS Academy® provides our entire E-Learning Training Courses Listing.
Should you have any questions, simply contact the OSS Academy® Training Coordinator by phone at 281-288-9190 (Ext. 205) or online at Contact OSS Academy®.
Send Message to listing owner